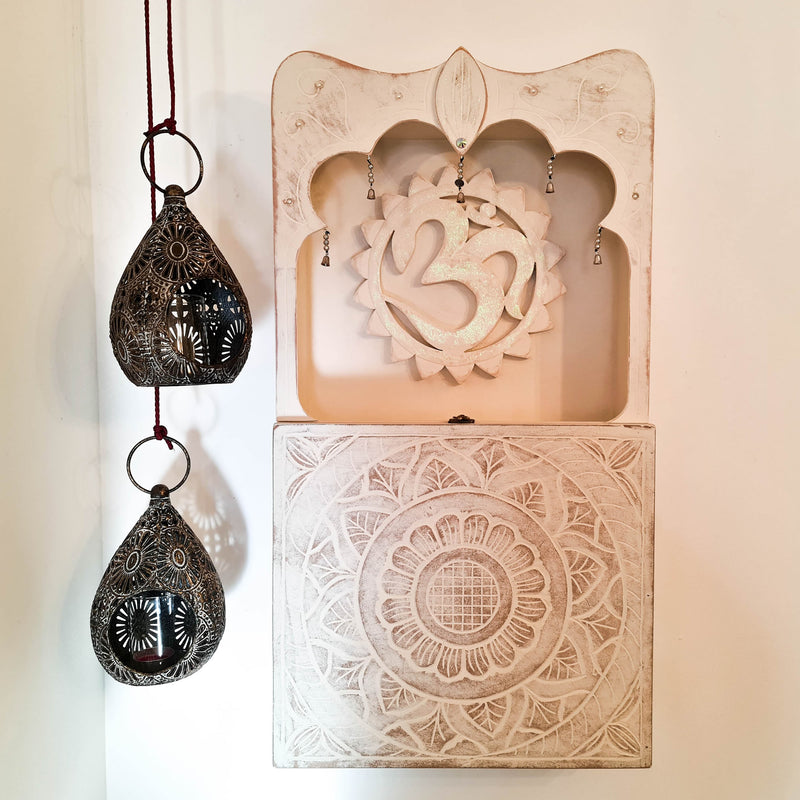 Mandir Pooja Temple Distressed White
This is an exclusive one-off collection. A stunning hand made and hand carved Mandir Temple design featuring carved mandala doors, pearl beads front with dangling silver bells. Finished in Distressed white this design is simple unique and desirable.
Dimensions: 82 x 38 x 12 cm*
Hinged Door
Distressed White Finish
*Due to the handmade nature of this item slight variations in size, colour, texture and shape are possible. This does not compromise the beauty of this item. Faux pearl beads and White metal decorations (not real silver) used.
** Props shown in photos are not a part of the sale.