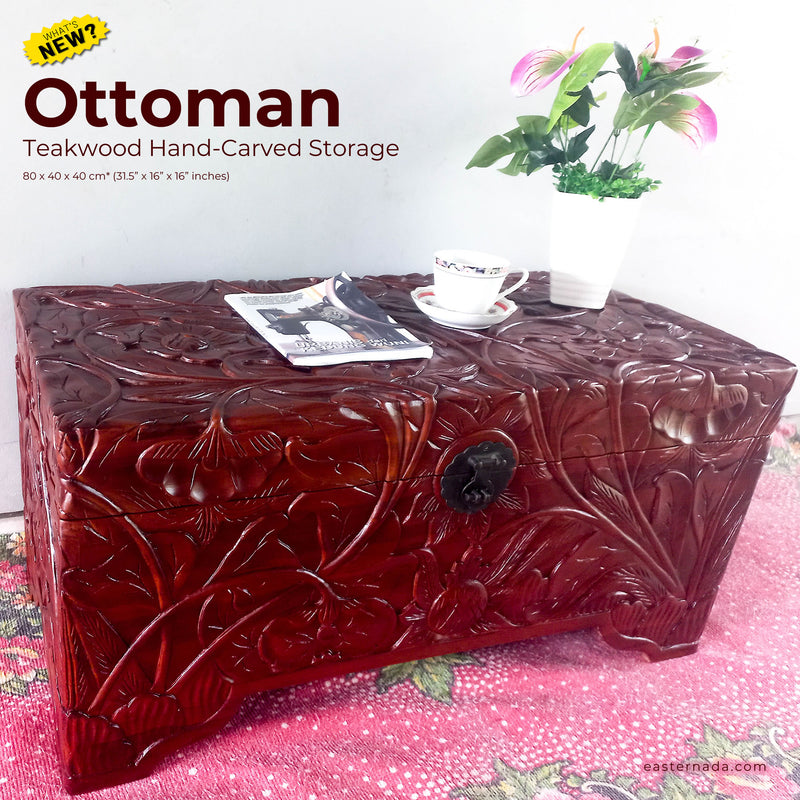 Hand-Carved Large Teakwood Storage Ottoman Decorative Furniture
An extremely unique and stunning teakwood hand-carved storage ottoman. With detailed hand-carving on all sides, this will undoubtedly be the statement piece in any room and can be also used as a coffee center table.
Size: 80 x 40 x 40 cm* (31.5" x 16" x 16" inches)
Material: Teakwood
Finish: Dark Mahogany  Varnish
Delivery: Worldwide: 2-4 weeks
*Due to the handmade nature of this item and the inherited nature of the wood used, minor variations in size, colour, texture, style, or design is possible. This does not affect the overall beauty of this unique and exclusive piece.