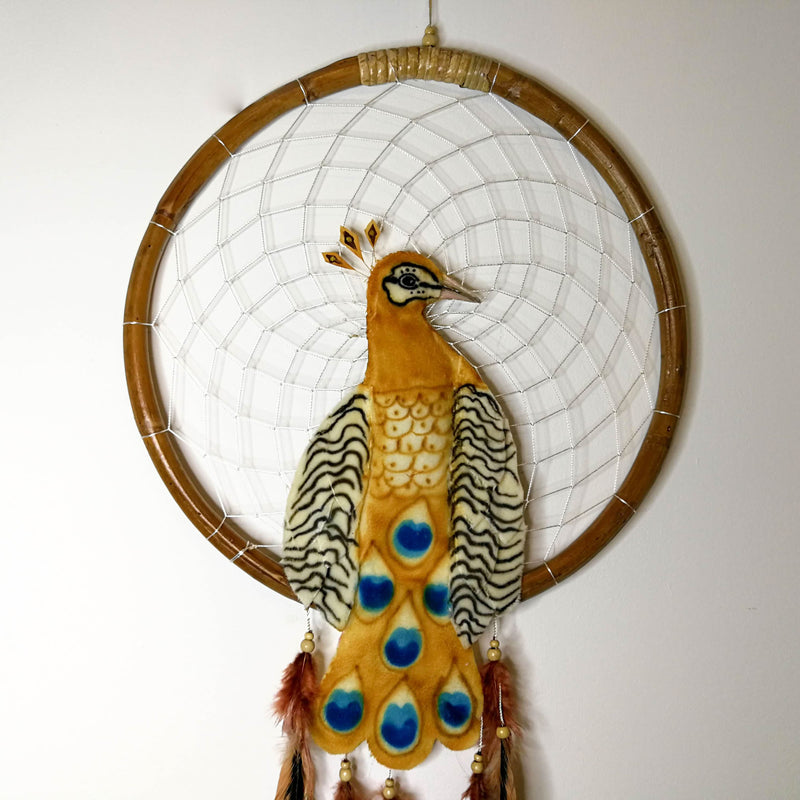 Peacock - Bohemian Feather Macrame Hanging Dream Catcher Large
Peacock - Bohemian Feather Macramé Hanging Dream Catcher Large
*SIZE: 40 x 130 cm
Dream catcher has meaning tied to the natural world. The shape of the dream catcher is a circle because it represents the circle of life and how forces like the sun and moon travel each day and night across the sky.
The dream catcher web will catch the bad dreams at night and dispose of them when the day comes. This beautiful dream catcher is handmade form the best quality threads and soft feathers. Fit for addition to a colorful room, car decorative, kid's room, bedroom, sitting room, balcony, party and wedding.
* Due to the handmade nature of our items, small variations in size, colour, shape, pattern, or other characteristics may be evident. Each piece should be considered as a truly unique work of art, lovingly crafted by hand. The natural quality of the wood in this piece is showcased by the care put into carving it. Each piece is finished individually, creating a truly unique work of art.