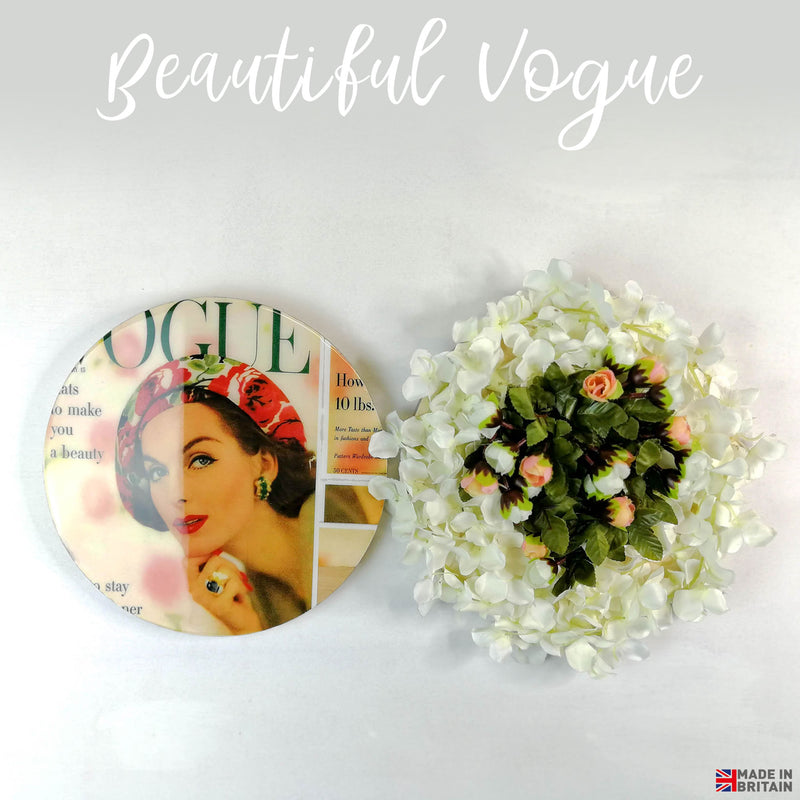 Shabby Chic Bohemian Vintage Poster Plaque Wall Decoration Hanging Art Vogue Collection
Shabby Chic Bohemian Vintage Poster Plaque Wall Decoration Hanging Art Vogue Collection
SET OF TWO (Vintage Panel and Flower Panel)

*Size: 25.5 cm Round

Love the Vintage Vogue Collection. A must for every woman who aspires glamour and style in her life. These incredibly beautiful Vintage Poster Wall Art has been handmade to add a touch of class to any room decor. Prints on recycled wood and Glass Cast to provide the classy sheen adds to the attraction. The set compromises of two separate beautiful panels: A Vintage Vogue Poster Art and a panel with artificial flowers that compliments the Vintage Art.


We at Easternada, are based in Milton Keynes, England. We are the largest stockist of wooden art collection and designer furniture. Our exclusive range includes handmade carved and beautifully sculpted art work on natural, sustainable wood to unique handmade designer furniture. Our designers and skilled artisans/craftsmen create interesting work based on natural scenes; spending hours and days on end to produce each unique masterpiece that is loved by our customers and cherished for life.

** Display items not included in the purchase.

* Due to the handmade nature of our items, small variations in size, colour, shape, pattern, or other characteristics may be evident. Each piece should be considered as a truly unique work of art, lovingly crafted by hand. The natural quality of the art in this piece is showcased by the care put into making it. Each piece is finished individually, creating a truly unique work of art.